One step closer to Stable Internet in Bali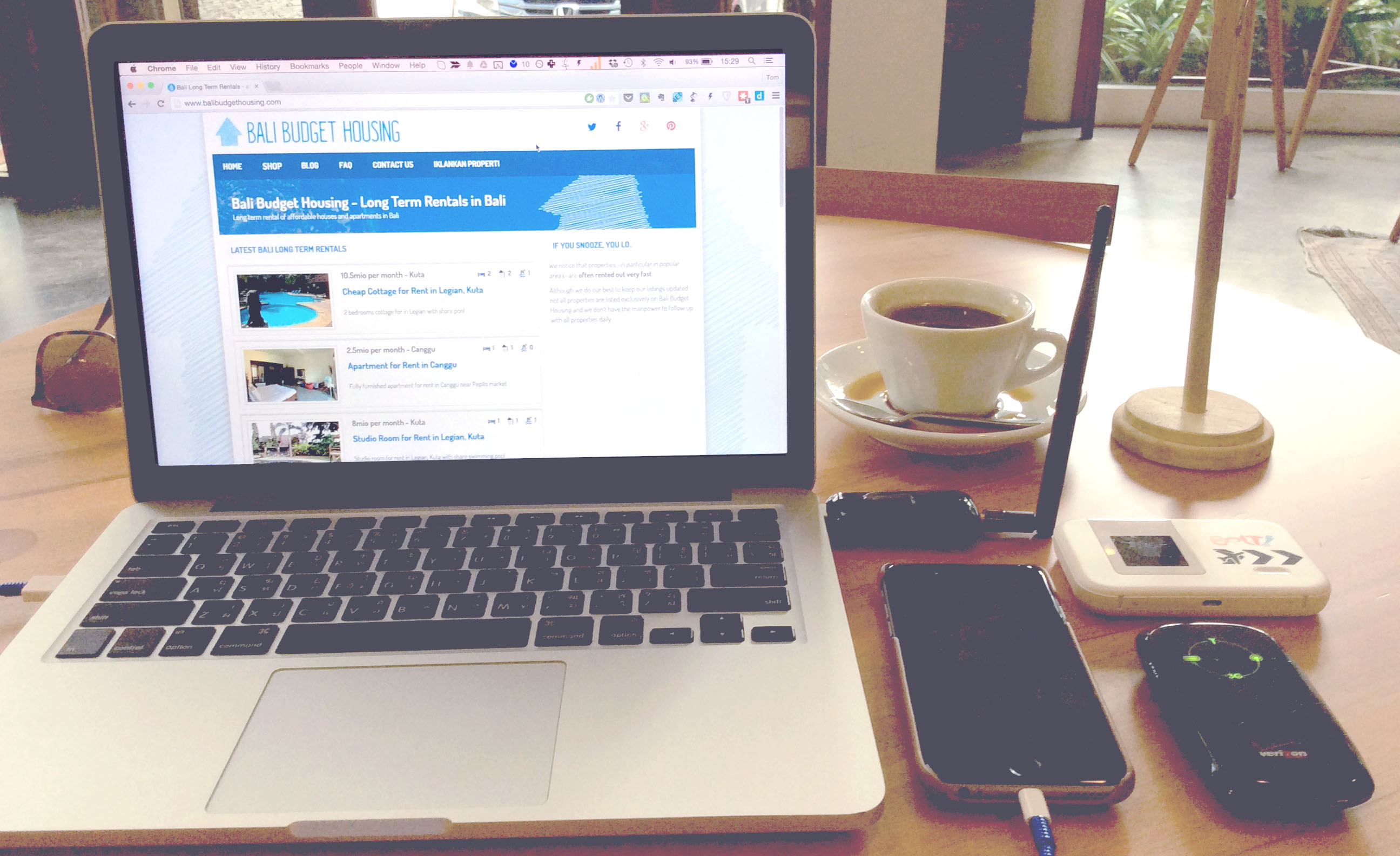 ---
The links in this article are affiliate links; there's a non-affiliate link at the bottom of the article.
Stable Internet in Bali by combining your connections!
I recently learned about Speedify and it's been a game changer! (In bold? YES!!) Speedify let's you combine and use several internet connections at the same time, which to me doesn't make that much sense in 100Mbps 4G enabled Singapore, but is exactly what we need in the land of unstable internet connections.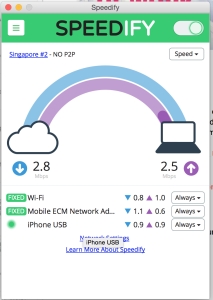 I often work from public places like coffeeshops. If the wifi works, it's mostly painstakingly slow. My phone 3G connections usually isn't quite good enough to work from either. When in Jakarta I carry around several 3G/4G wifi routers from different providers like Bolt, Smartfren, Indosat, Telkomsel, XL, which definitely helps, yet it's still a genuine pain to get connected. Does it sound familiar to after having crammed to get work done, being excited to hit the beach only having to wait until this one email is sent #watchingsendingprogressbar #gazingatpingtimes. It actually hurts to think of the time that I've wasted due to not being able to connect properly.
So usually I have 3-4 choppy internet connections at my disposal. Wouldn't it be great if these could play Avengers, unite forces and achieve fast- and more reliable Internet? Well that's exactly what Speedify does. Speedify let's you upload, download, stream, and share using the combined speed of all your internet connections, but more importantly in Bali, if one of your Internet connections fails, Speedify will seamlessly move your traffic to another.
There's "speed mode", which combines the bandwidth of all connections and "redundant" mode which also combines the connections, but with the emphasis on a stable connection and low latency. Although redundant-mode sounds like the way to go, I found speed mode to work best for me.
At home I also use Speedify to help with reliable high resolution video chats and to be able to stream HD content more comfortably.
So what does this look like in real life?
My Setup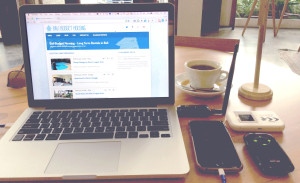 I carry around quite a bit of gear:
Macbook Pro
iPhone (Telkomsel 4G SIM)
iPad (Indosat SIM)
Asus WiFi USB dongle
Smartfren 4G Rev.B USB dongle
Bolt! MIFI router (Bolt! SIM)
Generic ZTE MIFI router (I switch SIM's that are left: 3, XL, and an extra 3 SIM)
And this is usually connected in the following way:
USB Wifi dongle connects to Bolt! Mifi router (which in turn is connected to AC power or battery pack, since it uses quite a bit of power while being used)
iPad connects through bluetooth (personal hotspot enabled)
iPhone connects to 1st USB port (personal hotspot enabled)
Smartfren USB dongle or Generic ZTE MIFI router connects to 2nd USB port (depending on location)
This gives me 5 internet connections combined make for a perfectly workable internet connection!
It's not all sunshine..
There are some downsides to this setup:
power drain: power needs to be plugged in or this setup will last me 1.5hours max.
costs for Speedify (I immediately opted for the unlimited plan)
it takes some work to setup, but this is more mentally, since unpacking all gear, plugging it in and connecting really doesn't take more than 1-3 minutes.
looking like a complete dork with devices / antenna's sticking out from every hole of my MacBook
So although there are some downsides, the upside -having workable internet- is HUGE. I've lost SO much time to not being connected properly, Speedify genuinely is a life-saver for me and I highly recommend giving it a try.
If you don't want Non-affiliate link here
Please share your experiences and hacks on Bali internet in a comment!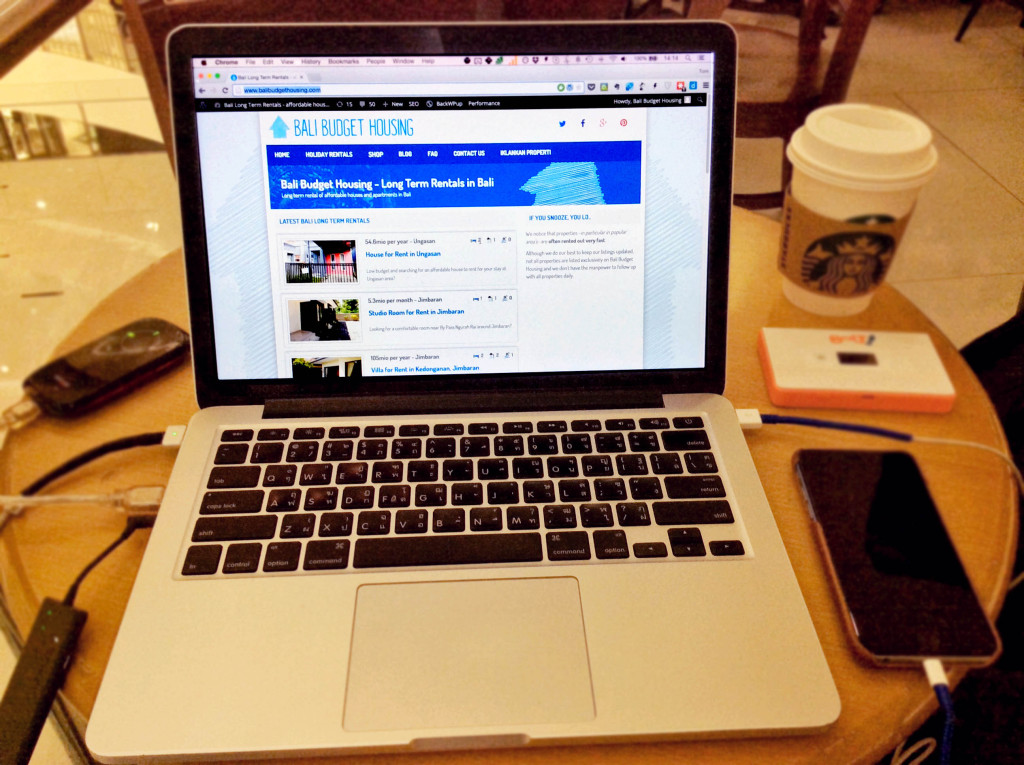 ---