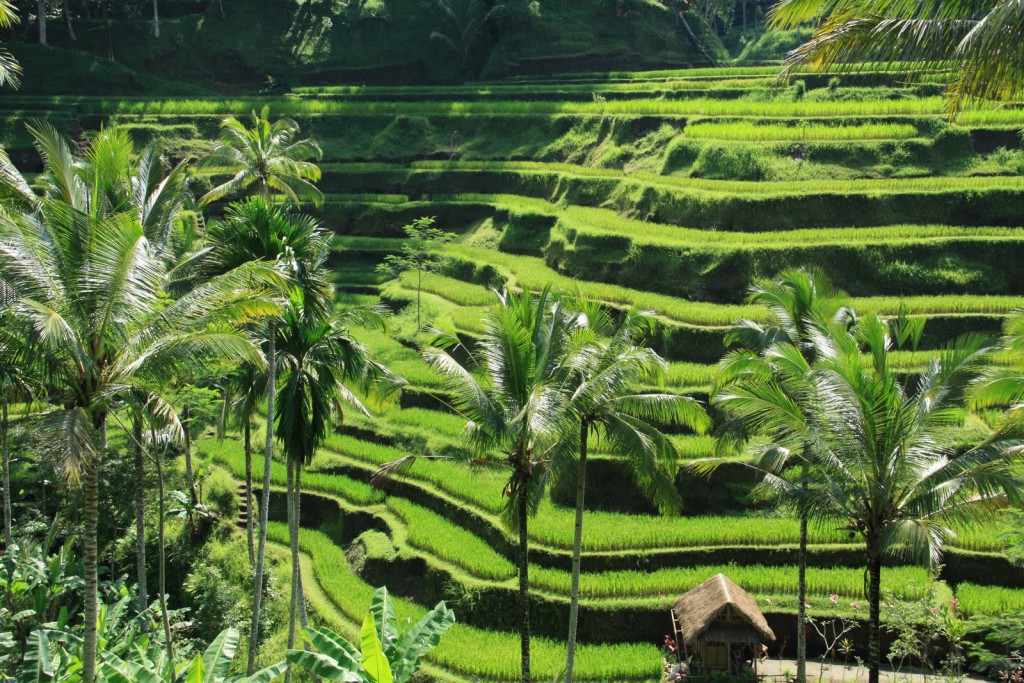 ---
Best Things To Do in Ubud
Ubud is located in the uplands of Bali, surrounded with rice paddies and rain forest. It is well known for it's art and craft. Ever since Eat Pray Love (starring Julia Roberts) released, Ubud is become more popular for it's spiritual healer. It's also home for several yoga retreats and the famous Bali Spirit Festival.
If you are planning to visit this beautiful city, here are the best things to do in Ubud:
1. Breathtaking view of Tegalalang Rice Terrace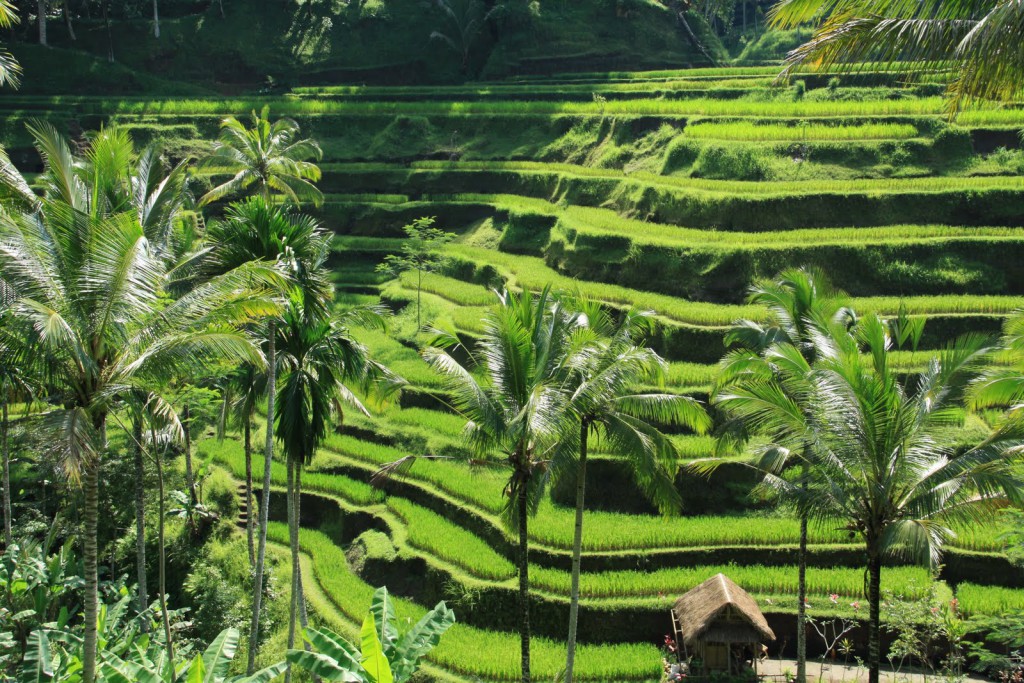 The planting and irrigation system of Tegalalang is known as Subak. The land is cropped out into terraces (rice terrace) for the water begins to be accumulated in certain spots, but it also flow naturally from the hilltop to the lower area. Tegalalang rice terrace also recognized as UNESCO world heritage site.

In the ledge there are many restaurants and art shops overlooking this amazing rice field.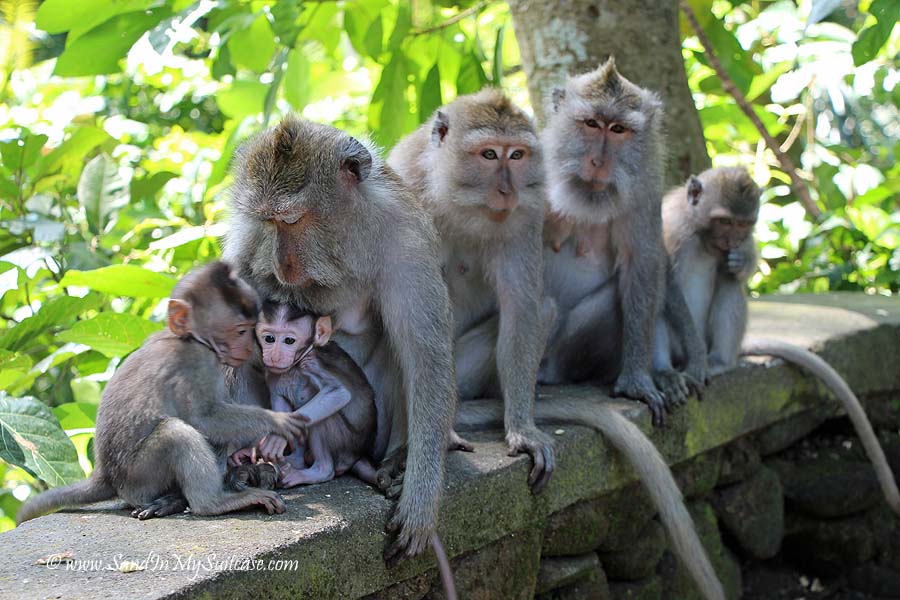 Photo by Sandinmysuitcase.com
This is a must see attraction in Ubud! Once you enter this scenic monkey forest, you will be greet by several monkeys, our advise don't bring foods if you don't have a plan to give it to them or any stuff that can be taken easily by the monkeys. If you are searching in google about review from other tourists that visited this place, you will found some had a good time in there, while others had bad experience. So better to follow our advise and some monkey forest tips that placed around the area to prevent you from getting the bad experience.
With huge banyan tree and the famous dragon bridge, it will make you feels like time travel to the old century. This place is also home to the 3 interesting temples, the Pura Penjapati, the Pura Dalem Agung Padangtegal Temple, the Holy Spring Bathing Temple and 115 species of trees.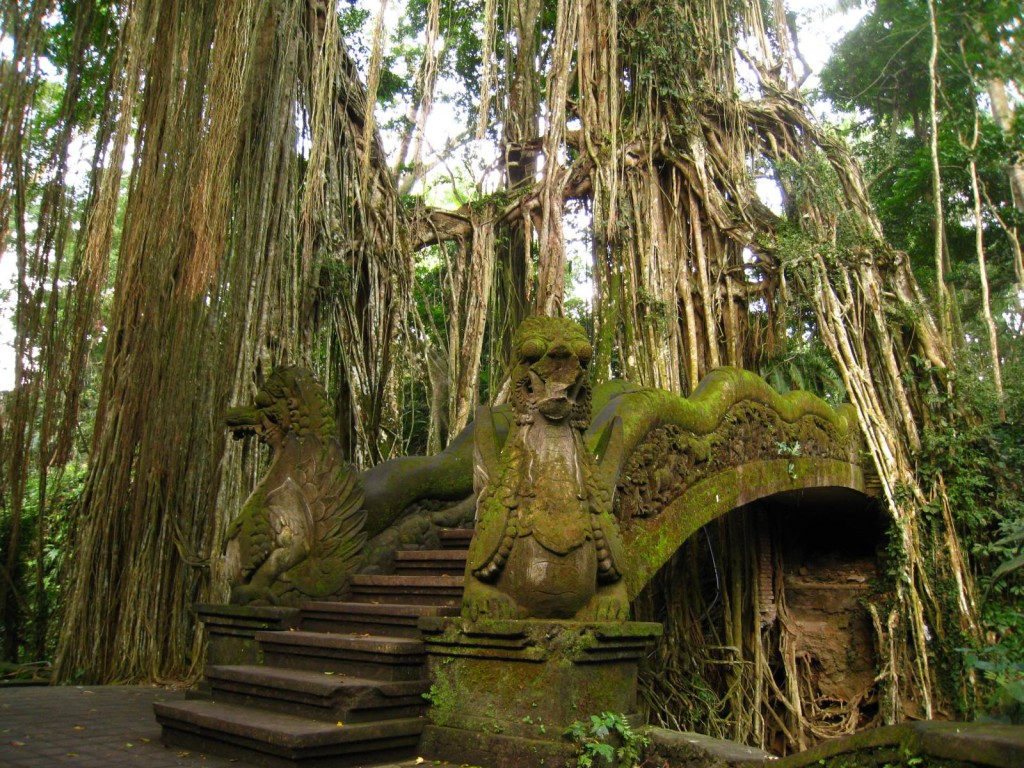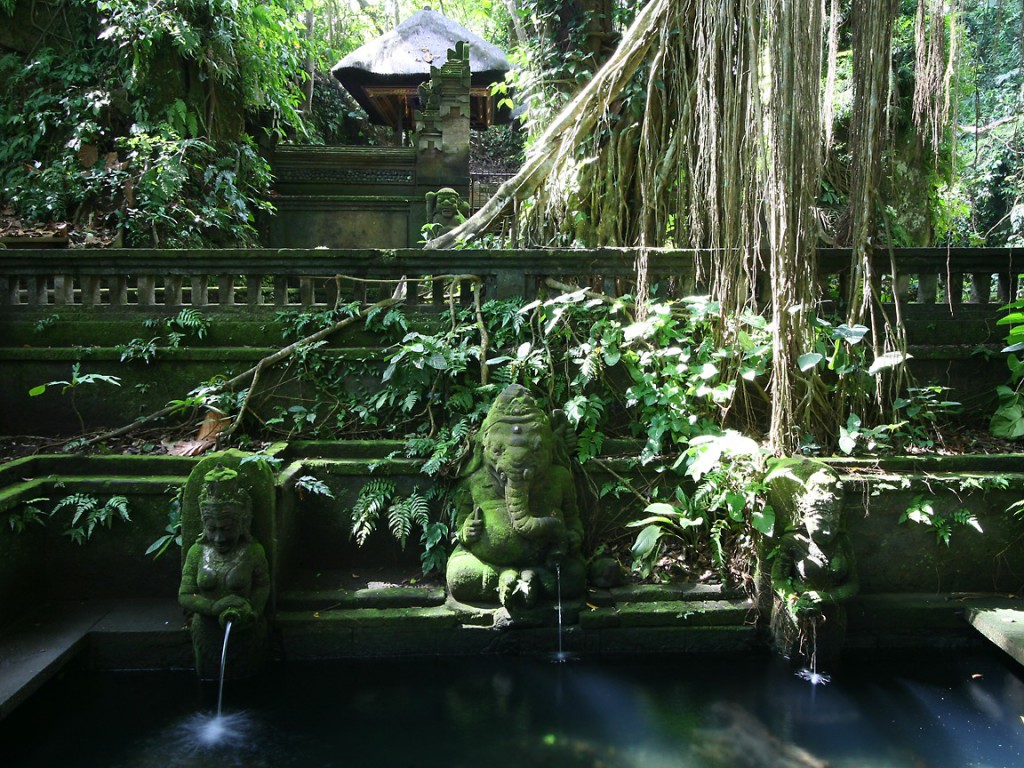 Photo by www.richard-seaman.com
3. Walk through a peace greenery scene – Campuhan Ridge Walk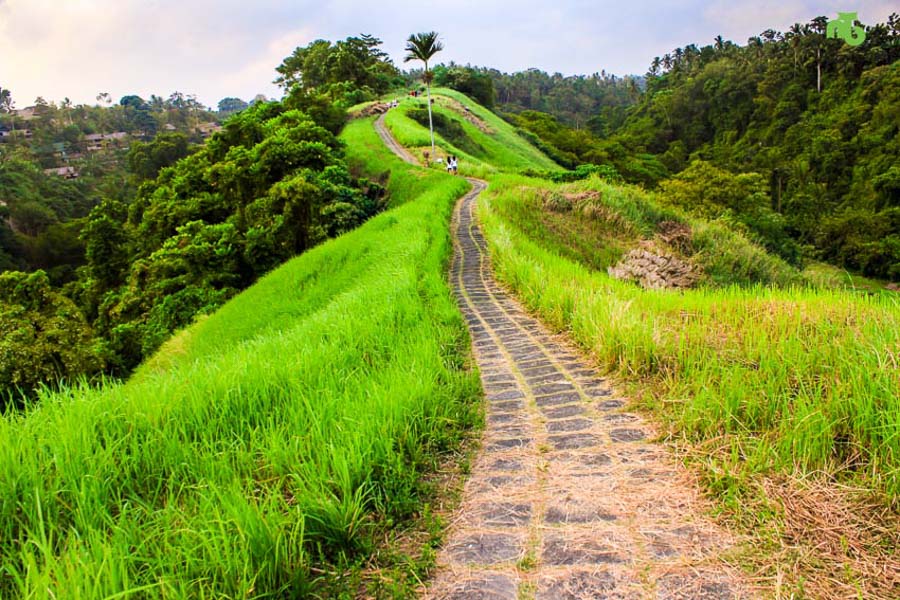 Campuhan Ridge Walk is a gorgeous hillside with 9 kilometer nature trek, check out this helpful guide for how to get to this place . There is no fee for walking on Campuhan and the best time to enjoy is early morning and late afternoon, when the temperature is cool and when the skies show their best hues during sunrise and sunset.
On the way in Campuhan Ridge Walk, there is a nice cafe name Karsa Kafe although the menu isn't too much, you can rest a while on one of their lovely bale in the middle of rice field.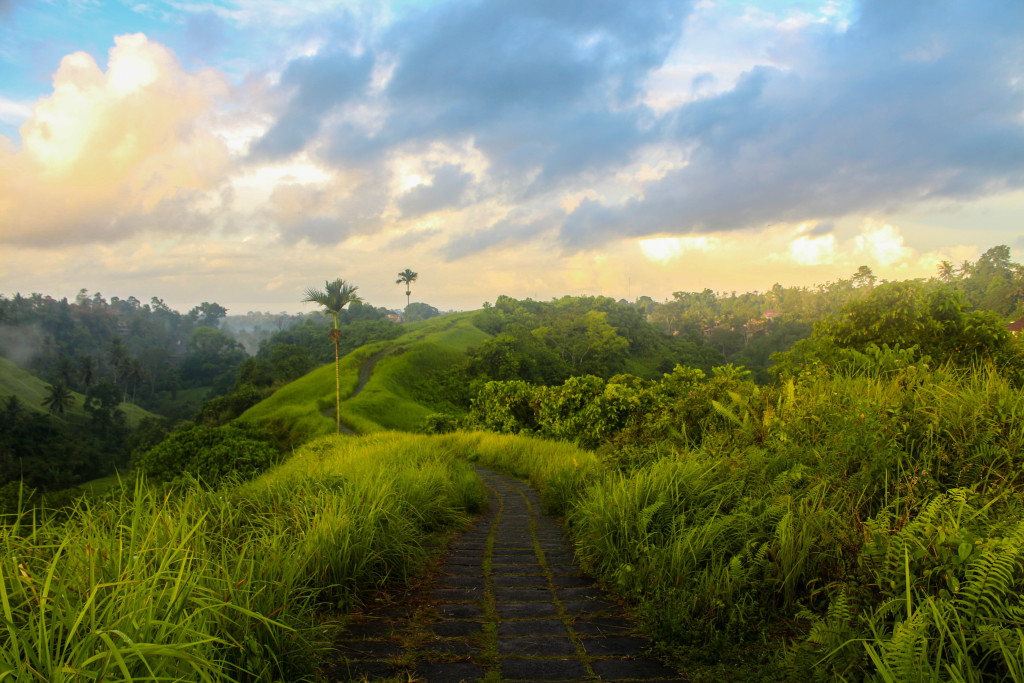 4. Take a peek into Ubud Royal life – Puri Saren Ubud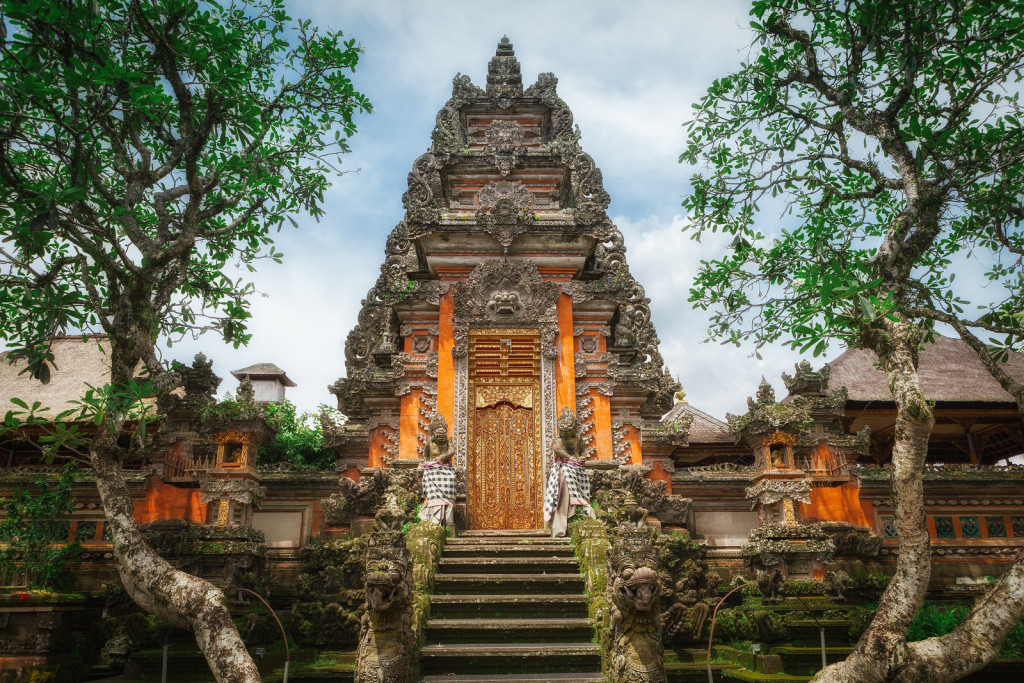 Puri Saren Ubud is a royal palace, located in the central of the city in front of traditional market. A top tourist attraction known for its elaborately carved rustic gates as well as classical Balinese dances performances, parts of the gardens and some of the bales are quite grand and formal, with generous lashing of prada (gold leaf) applied to the carved woodwork. Until now the royal family is still living in this palace, in some cases you have a chance to meet them and join them for family and community ceremonies.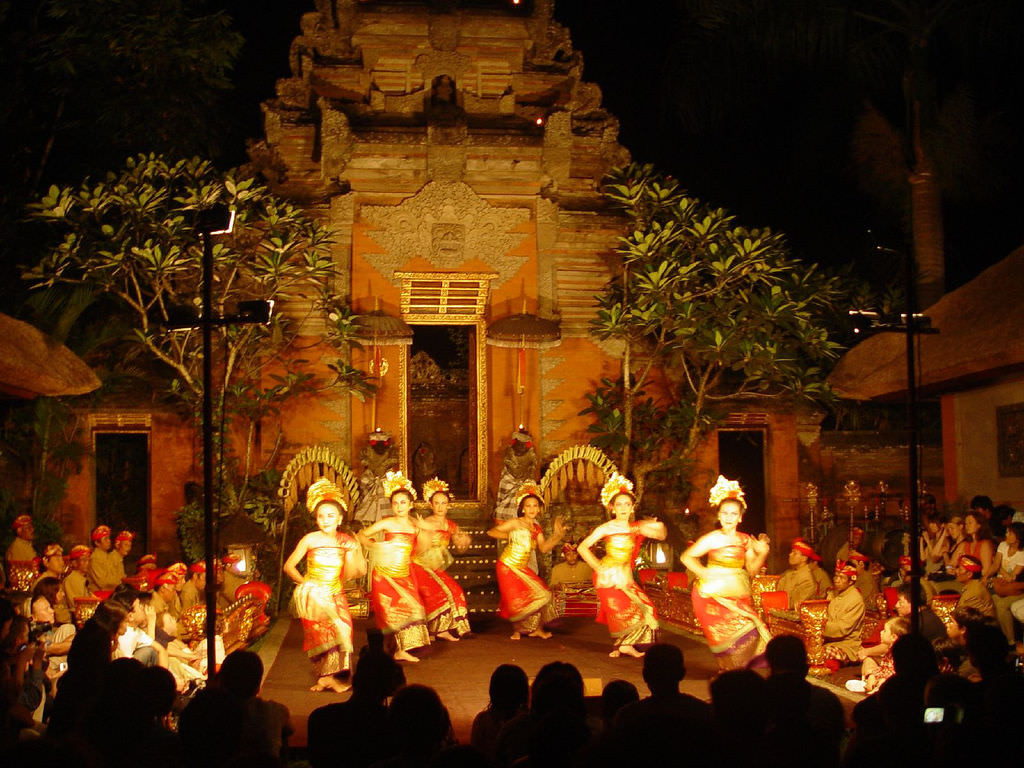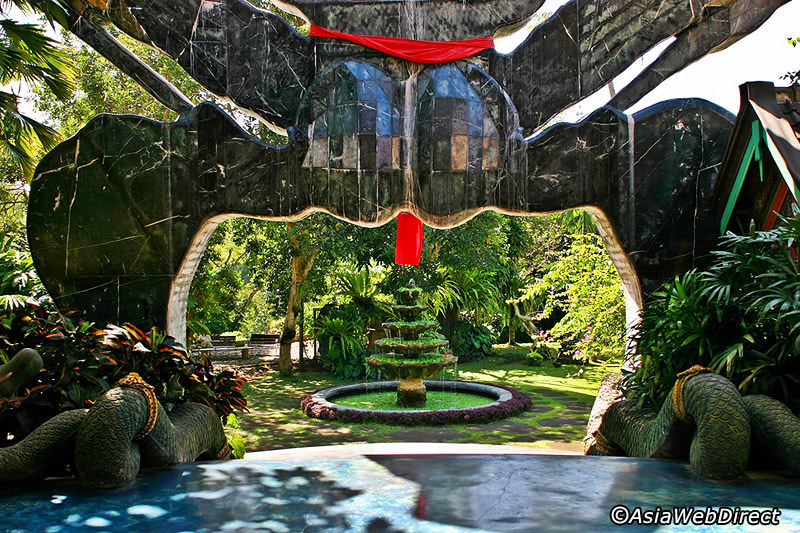 The Blanco museum located on a hilltop overlooking the lush valley of Campuhan, it is a place where you can savor Balinese life in motion, with a visit to the family temple or stroll through the gardens. Everywhere there are touches of Antonio Blanco's life (the late flamboyant Philippine-born maestro). The artist's studio remains undisturbed, the unfinished painting still on the sunken easel.
Here you can found paintings, collages and illustrated poetry, together with lithographic artworks of his favourite subject: nude Balinese women.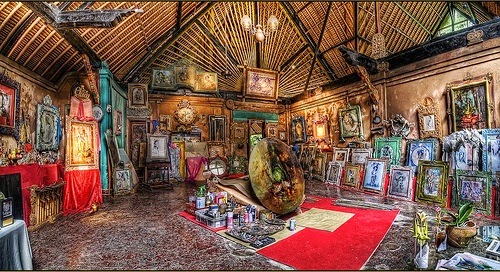 6. Sipping luwak coffee with nature view – Bali Pulina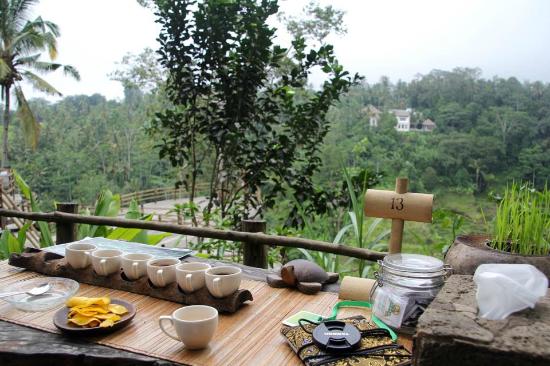 Located about 5 minutes north (it's on the left) of the famed Tegalalang rice terraces on Jalan Raya Tegalalang, Bali Pulina describes itself as "agro tourism" and allows the visitor to learn about and take part in the coffee, chocolate and spice preparation process.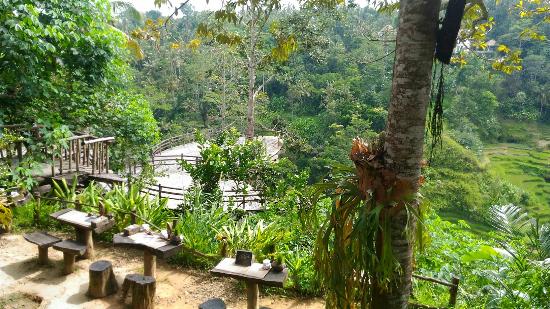 7. The lotus pond temple – Pura Taman Saraswati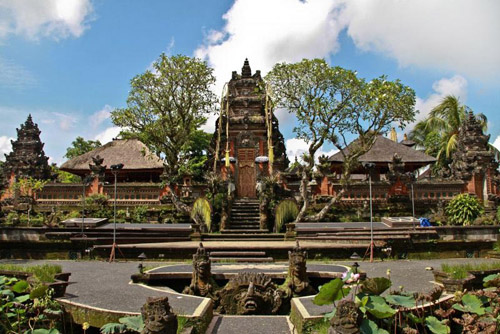 Like other area in Bali, there are plenty of temple in Ubud one of them that on your must-visit list is Pura Taman Saraswati, it is gracefully built in the middle of a pretty lotus pond. There are carvings that honour Dewi Saraswati, the goddess of wisdom and the arts, who has clearly given her blessing to Ubud and almost every building in the temple has the touch of art carving from Ubud artists.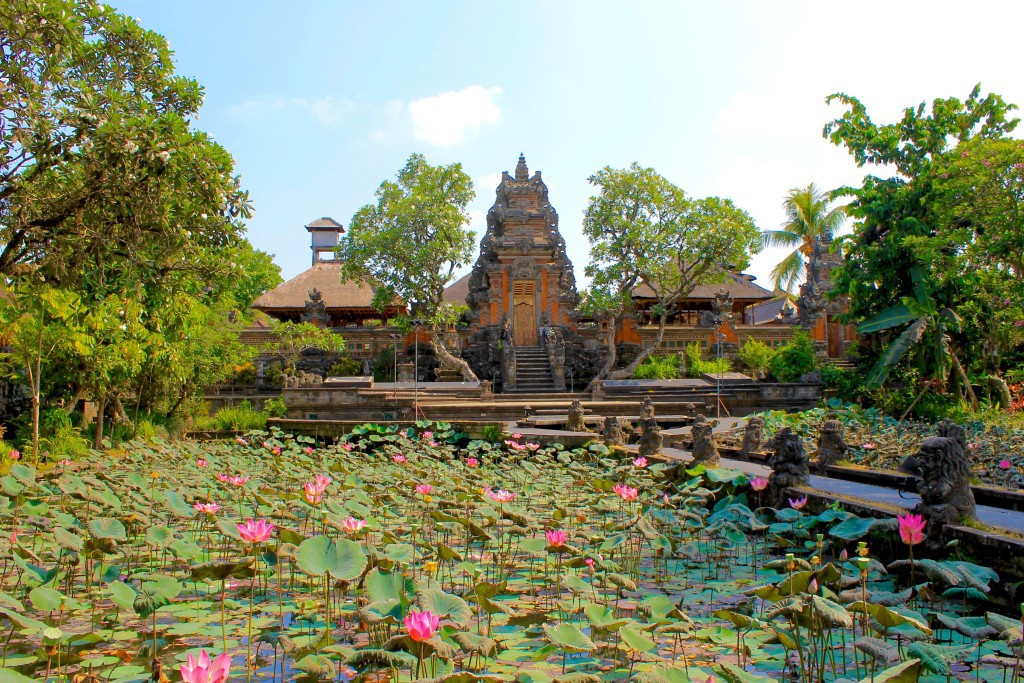 ---
Click this link if you are looking for Cheap Bali Accommodation
---