---
Bali Culture: The Pagerwesi ceremony
Pagerwesi means the fence of iron. It symbolizes a strong protection. Something that is protected means something of high value, so it will not get any interference or easily damaged. Pagerwesi often interpreted by Hindus as the day to defence themselves in Balinese language called (magehang awak). At this ceremony is to revered Sang Hyang Widhi Wasa which manifests as Sang Hyang Guru Pramesti. Sang Hyang Guru Paramesti is another name of Lord Shiva as a manifestation of God to assimilate all that bad things. In his position as Sang Hyang Guru Pramesti, he became the teacher of the universe, especially human beings.
When is the ceremony
Hari Raya Pagerwesi held on the day of Buddha (Rabu) Kliwon Wuku Shinta in Hindus calendar. This ceremony held every 210 days. Similarly as Galungan, Pagerwesi are including the (Rerahinan gumi), it means the ceremony for all Hindus community in Bali which it will happen in this Wednesday 8th October 2014.
Pagerwesi is one of a series of a 5 important ceremony of Balinese Hindus, namely:
Day 1 Saraswati held on a Saturday Saniscara Umanis Watugunung
Day 2 Banyu Pinaruh held on Sunday Paing Redite Sinta.
Day 3 Soma Ribek held on Monday Ribek Soma Pon Sinta
Day 4 Sabuh Mas held on Tuesday on Wage Anggara Sinta
Day 5 Pagerwesi held on Wednesday at Buda Keliwon Sinta
Where the pagerwesi ceremony
All Hindus will prays at the temples of the community or the family temple, all members of family will do worship. By bringing offerings, flowers, incense and facilities to perform prayers. In the North Island of Bali or in the city of Singaraja, Pagerwesi ceremony held more magnificent, almost the same as the celebration of Galungan ceremony.
Balinesse Women during pagerwesi ceremony, whit their offering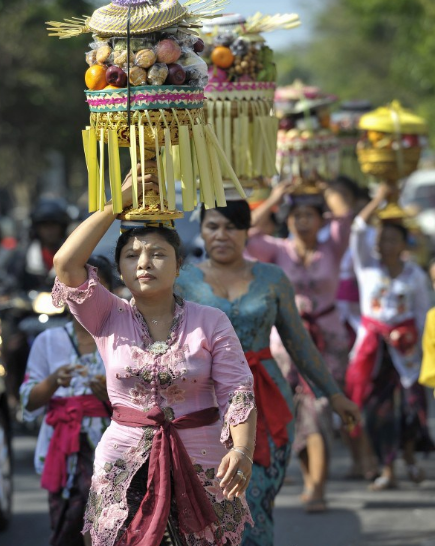 Hindus offering(canang and daksina)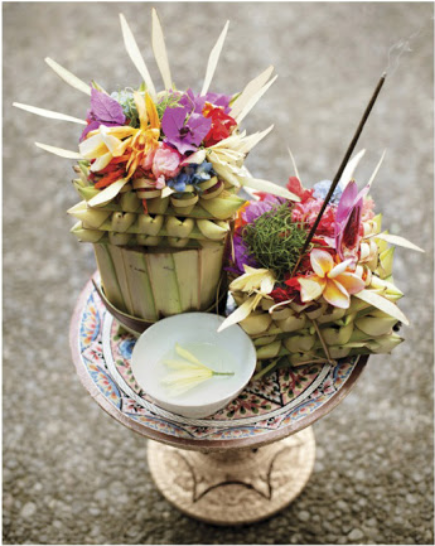 ---